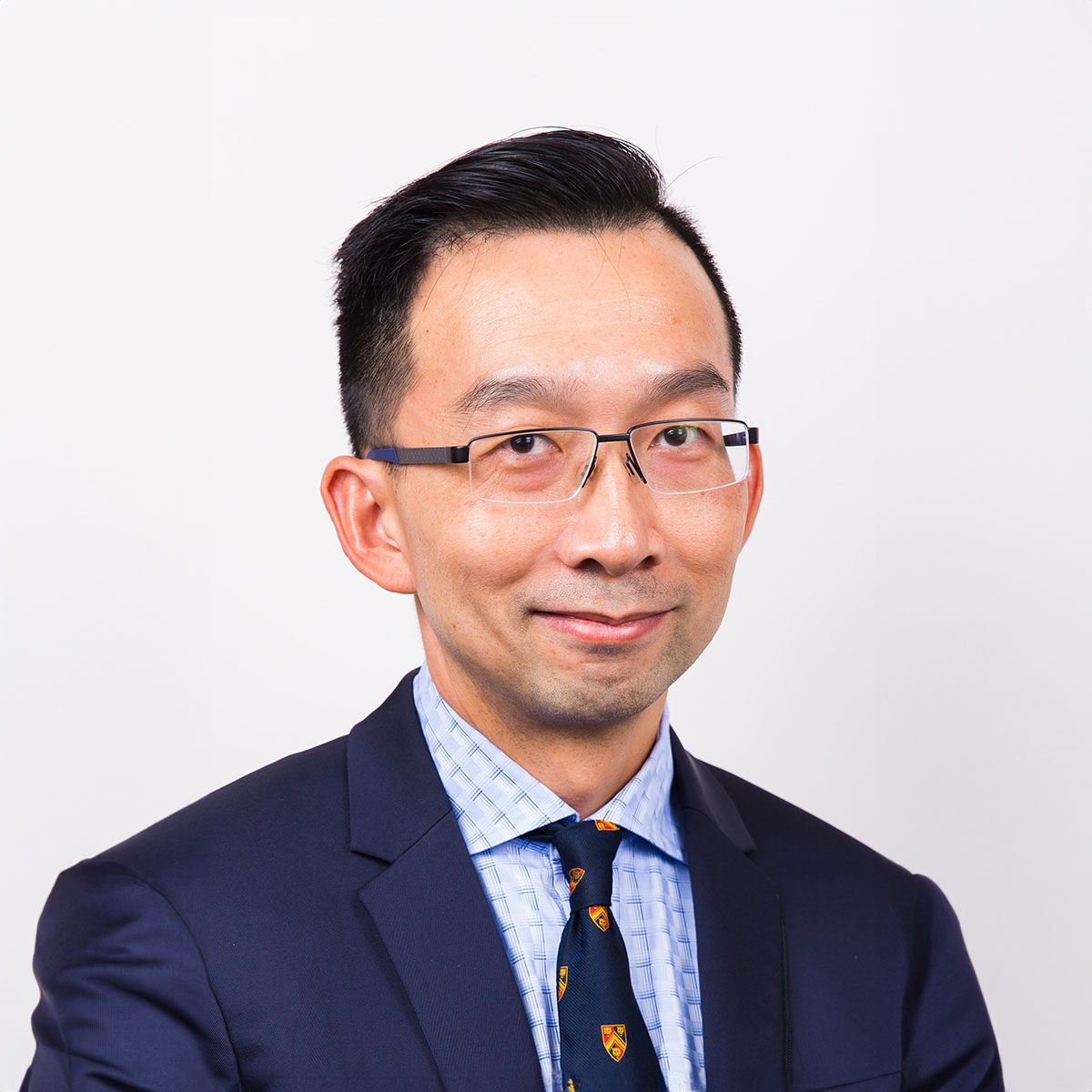 National Centre for Infectious Diseases, Singapore
Professor David LYE Chien Boon (MBBS, FRACP, FAMS, FRCP) graduated in medicine on the Dean's List from the University of Melbourne in 1996 and completed specialty training in infectious diseases in Australia in 2004. He returned to Singapore to work at the Department of Infectious Diseases, Tan Tock Seng Hospital (TTSH) in 2005. Professor Lye is Director of Infectious Disease Research and Training Office at National Centre for Infectious Disease (NCID), professor at Lee Kong Chian School of Medicine and Yong Loo Lin School of Medicine, and deputy executive director, Programme for Research in Epidemic Preparedness and Response (PREPARE), Singapore. He is senior consultant, Department of Infectious Diseases, TTSH. At TTSH, he founded and led the Antimicrobial Stewardship Programme from 2009 to 2018. At NCID, he headed Singapore Infectious Disease Clinical Research Network (SCRN) from 2014 to 2020, and Training and Education Office from 2018 to 2020. He has been the chair of the National Antimicrobial Stewardship Expert Panel since 2014. He is a member of National Antimicrobial Resistance Control Committee, One Health Antimicrobial Resistance Project Team and Expert Committee on COVID-19 Vaccination, Ministry of Health, Singapore.
Professor Lye has held more than SGD$13million in research grant as principal investigator to date. His research interests are in COVID-19, dengue and antimicrobial resistance. He has published more than 350 peer-reviewed manuscripts in journals such as NEJM, Lancet, JAMA, JAMA Oncology, Lancet Respiratory Medicine, Lancet Infectious Diseases, Lancet Microbe, Lancet Global Health, Annals Internal Medicine as well as Science, Nature Biotechnology, Nature Reviews Immunology, Nature Microbiology, Nature Communications, Science Translational Medicine, Journal Clinical Investigation and Journal Experimental Medicine. He was a Clarivate Highly Cited Researcher 2022. He is a member of the Editorial Advisory Board, Journal Global Antimicrobial Resistance. He was formerly an associate editor, BMC Infectious Diseases and Scientific Reports, and a member of the editorial board, JAC-Antimicrobial Resistance. Professor Lye is President of Society of Infectious Disease (Singapore). He is an advocate for HIV prevention as Vice President of Action for AIDS. Internationally, he is President of Asia Pacific Society of Clinical Microbiology and Infection, and an ex officio of executive committee, International Society of Antimicrobial Chemotherapy, and council of International Society of Infectious Diseases. Professor Lye's awards include: Dean's Award for Teaching Excellence, Yong Loo Lin School of Medicine, 2016; Fellow, International Society of Antimicrobial Chemotherapy, 2020; National Clinical Excellence Team Award, Ministry of Health, 2021; Dean's Award for Research, Lee Kong Chian School of Medicine, 2021; National Healthcare Group Distinguished Achievement Award, 2022; National Healthcare Group Lee Kong Chian Medicine Clinician/Clinical Scientist Award 2022; Public Administration Award (Silver) (COVID-19).